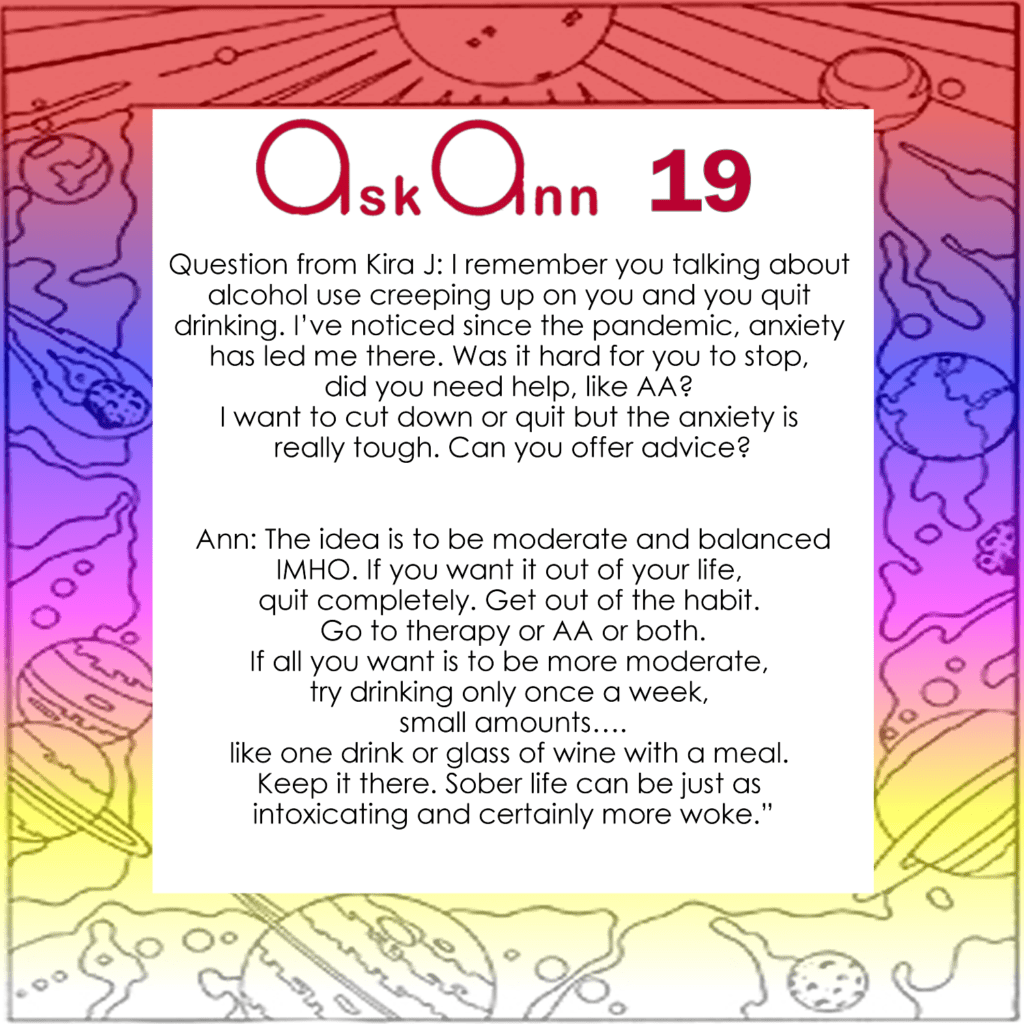 August 3, 2021
Question from Kira J :
Q: I remember you talking about alcohol use creeping up on you and you quit drinking. I've noticed since the pandemic, anxiety has led me there. Was it hard for you to stop, did you need help, like AA? I want to cut down or quit but the anxiety is really tough. Can you offer advice?
Ann:
"The idea is to be moderate and balanced IMHO.
If you want it out of your life, quit completely. Get out of the habit. Go to therapy or AA or both.
If all you want is to be more moderate, try drinking only once a week, small amounts….like one drink or glass of wine with a meal. Keep it there. Sober life can be just as intoxicating and certainly more woke."
#askann