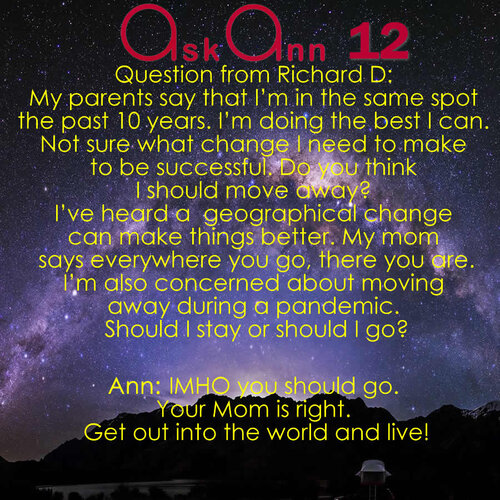 May 6, 2021
Question from Richard D:
Q: My parents say that I'm in the same spot the past 10 years. I'm doing the best I can. Not sure what change I need to make to be successful.
Do you think I should move away? I've heard a geographical change can make things better. My mom says everywhere you go, there you are.
I'm also concerned about moving away during a pandemic. Should I stay or should I go?
Ann:
"IMHO you should go. Your Mom is right. Get out into the world and live!"
#askann